Big Changes Are Coming!
In 2008 I dismantled the former Virginian layout and gave it to a friend.
In 2010 we built a new house.
I was fortunate to claim a 523-square-foot train room in our 18-sided house (an octadecagon). The straight interior wall is about 43' long, and the segmented exterior wall runs 59'. Like all rooms in the basement, this one is completely finished.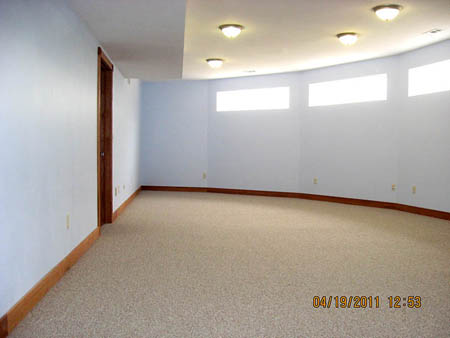 I intended to fill this room with a larger HO scale Virginian Railway, but in 2017 I changed my mind. Now I plan to model a West Virginia logging railroad in large scale. Click here to see my progress developing this new railroad.
---
Please send your comments and opinions to .
---