Dodd/Kurylo Family's New House in the Woods
Our house was manufactured by Deltec Homes. It consists of 18 sides (an octadecagon) and a self-supporting truss roof system. The shell was delivered in two tractor-trailers, and a five-person crew erected it in six days on a foundation of precast concrete panels that were set in 5½ hours. We built the deck shown in this photo in 2012.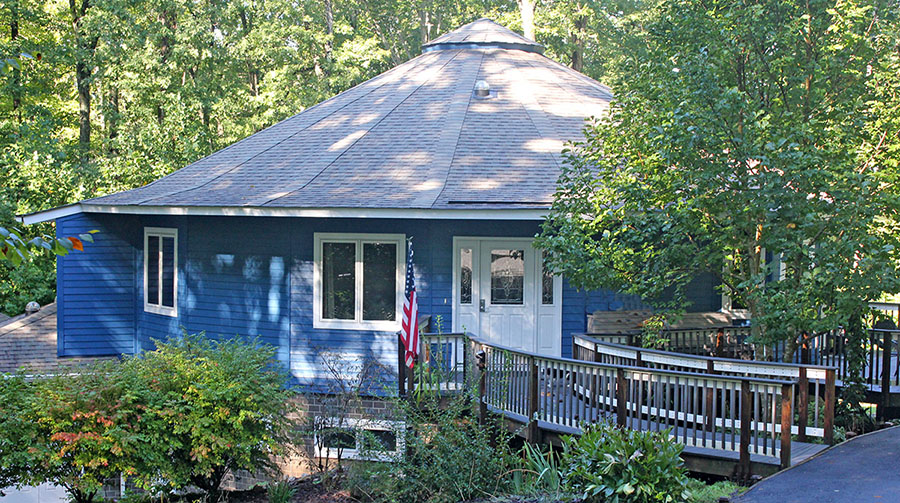 The model below is at the Deltec factory, and illustrates the design and constuction of the house. This model sits on pilings, but ours has a full walk-out basement.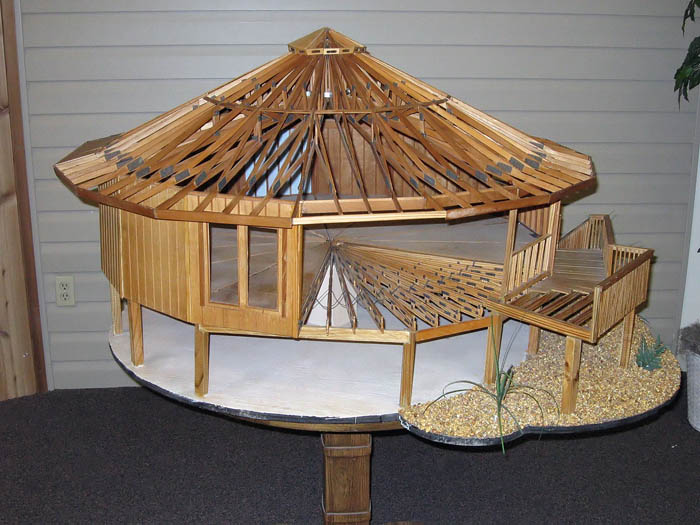 This shows how the roof is constructed. The trusses are bound together at the center with massive steel rings. The roof is self-supporting, so no center post intrudes on the living space, and there are no load-bearing interior walls.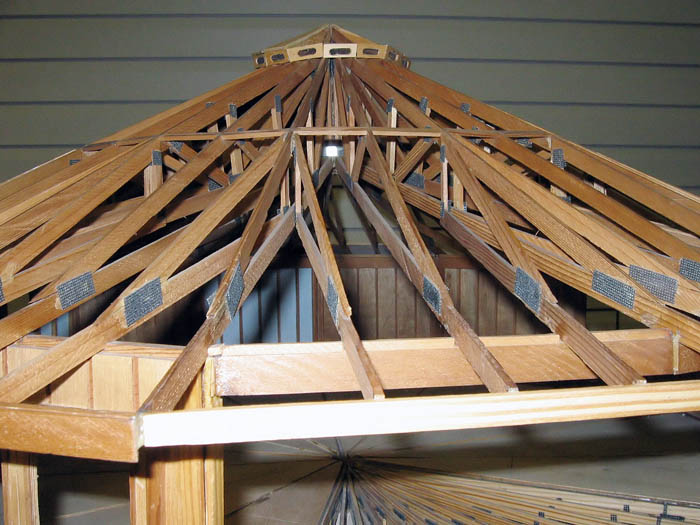 ---
Updated November 14, 2017