Foundation
We are using Superior Walls for the walkout-basement. Since much of the walls will be visible above grade, we chose a large stamped-brick pattern for the exterior of these cast-concrete panels.
August 23, 2010
The precast foundation panels arrived on a flatbed truck, followed by a large crane.
Superior Walls panels rest on a compacted gravel base, not on concrete footings as other basement walls do. Here a worker is compacting the gravel around the perimeter of the circle.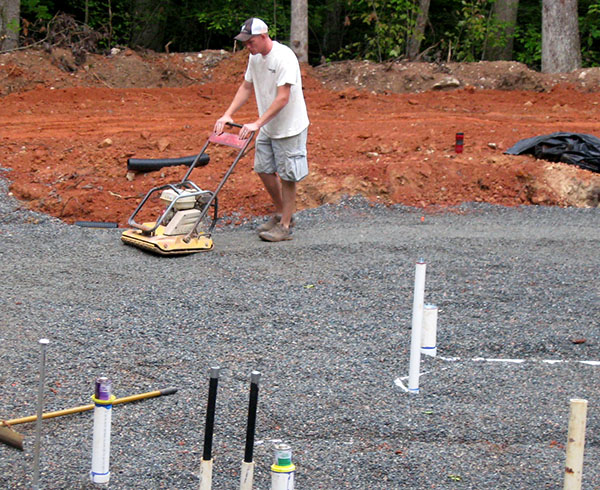 With the gravel compacted, the crew used the crane to place each panel in its designated position. Here's the first panel being lowered. This panel will be located inside the yard equipment room, so it has no stamped-brick pattern.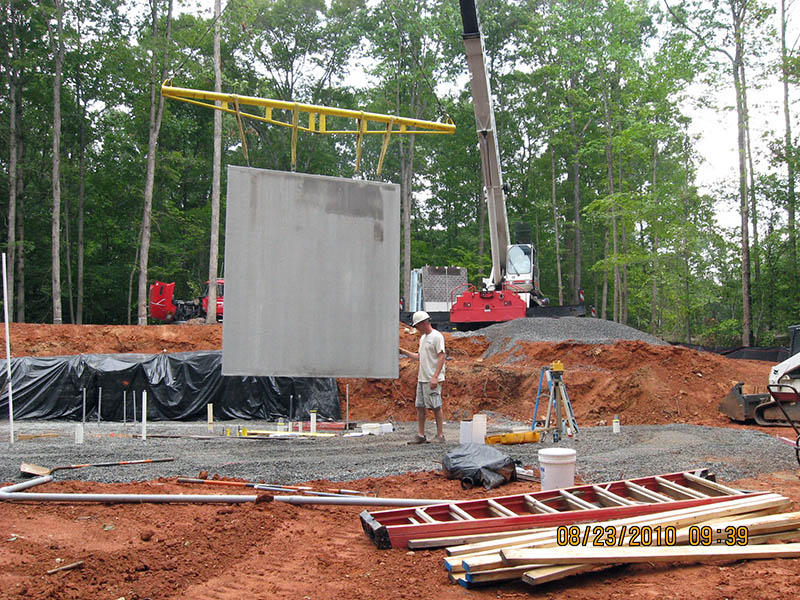 17 minutes later, the fourth panel was coming down. These exterior wall panels have the stamped-brick pattern.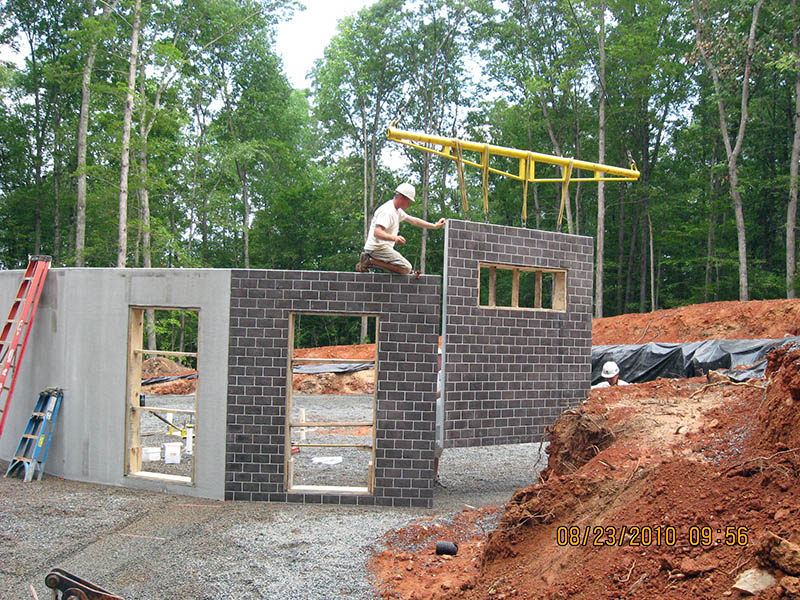 29 minutes after that, half the panels were in place.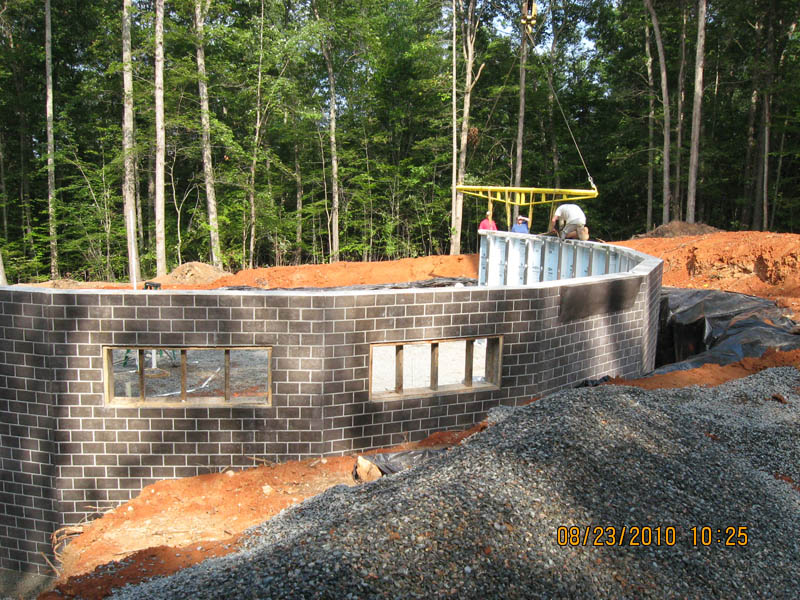 Two hours after starting, the final (18th) panel under the Deltec shell was being set. Remaining to be set were the six panels for the stairwell and yard equipment room bump-out.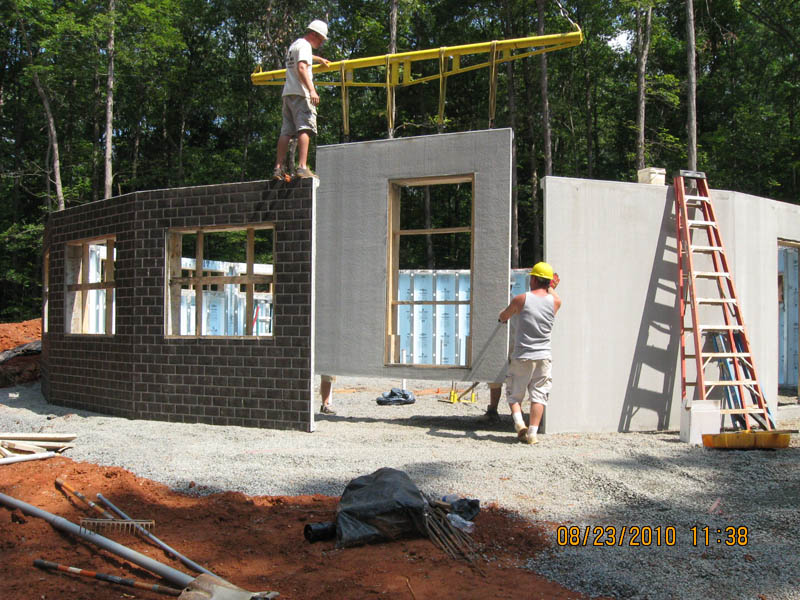 One edge of the bump-out's large end panel was slightly deformed, and required grinding to shape.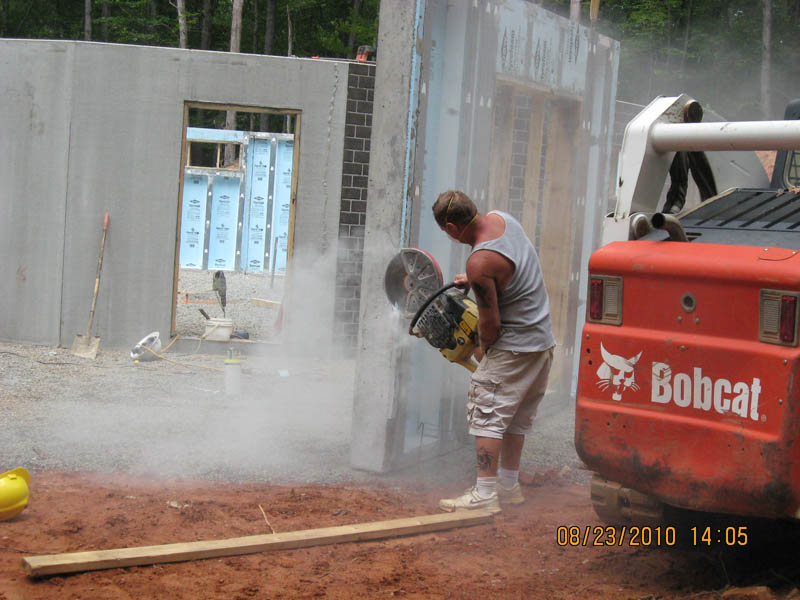 The grinding took some time, but an hour later the end panel was in place and the final side panel was being lowered.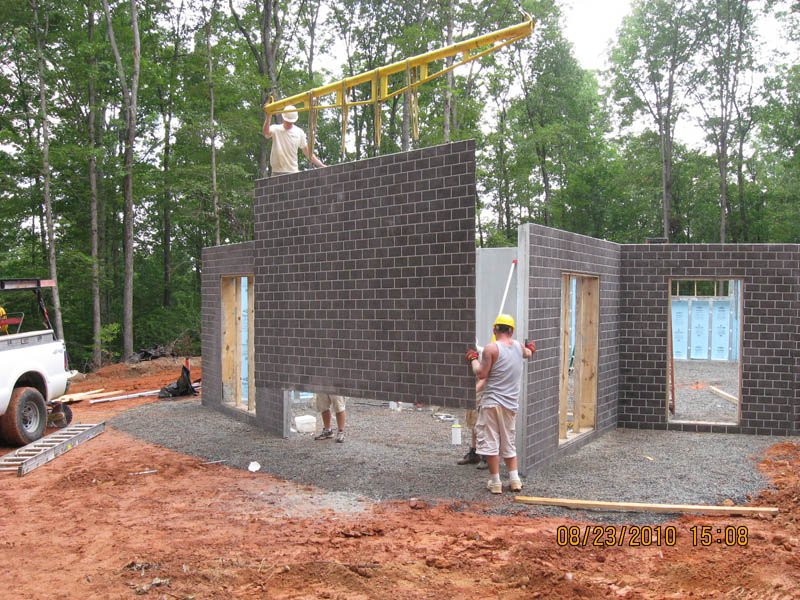 All 24 panels were set in only 5½ hours.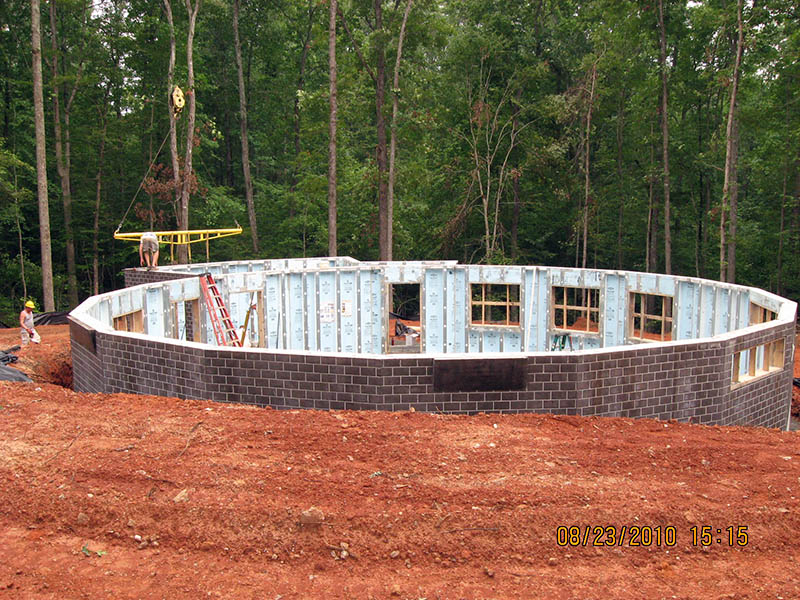 August 27, 2010
Four days after the basement walls were placed, the concrete crew arrived, and poured and finished the floor slab.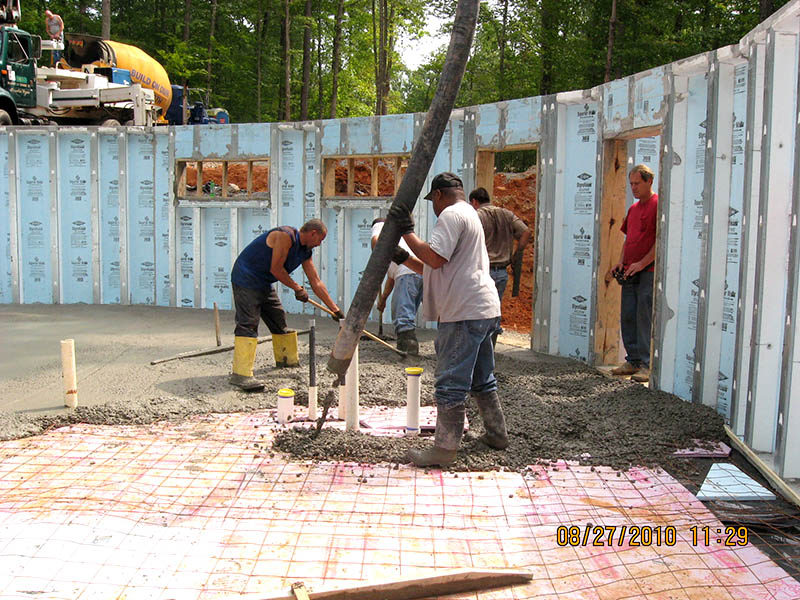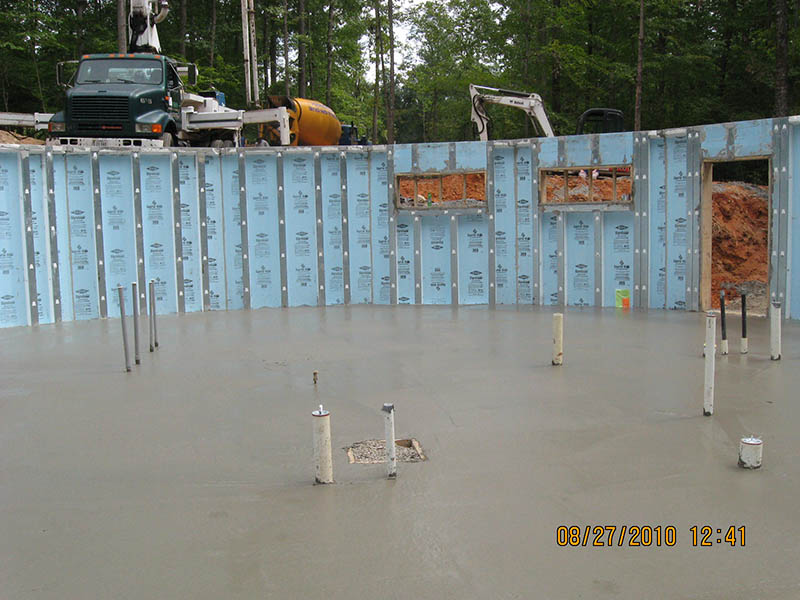 ---
Updated November 14, 2017