Project: Workshop
April 1, 2011
Mike began laying floor tile in the shop – slow going, but steady progress.
April 10, 2011
Tiling the shop floor is nearly complete. It takes two hours to clean and mark 30 square feet of concrete floor, cut the end tiles to meet the walls, spread the adhesive, and lay the tiles. The shop has 395 square feet of floor space.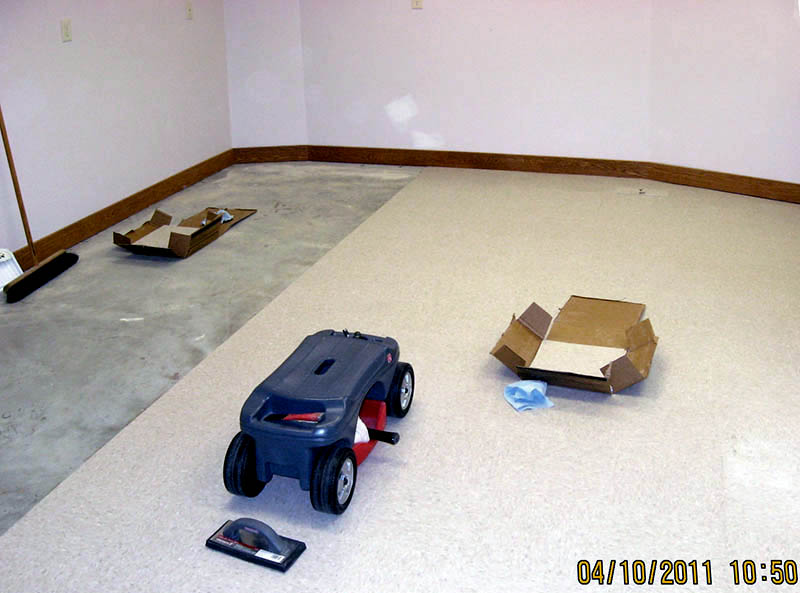 April 16, 2011
The shop floor is tiled! Here's Mike placing the final piece in a corner of the shop closet.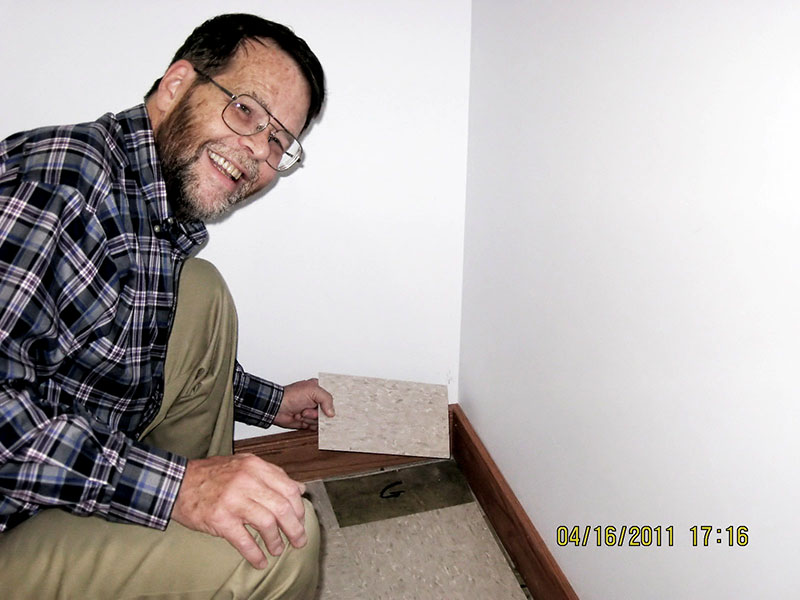 July 2, 2011
Mike is making good progress setting up the workshop. The woodworker's bench, purchased nearly a year ago, is assembled and in use. A new (since our former house) table saw and bandsaw add much functionality to the shop. The dust collector inlet manifold secured to the wall is a big improvement over the former arrangement.

August 2, 2011
With help from Louise and Miranda, Mike built and installed a framed pegboard that ultimately will hold many of the shop tools. We had one of these in our former shop, but this one is nearly twice as large.
This photo compares our small former shop with the spacious new one. out of sight behind the photographer is a door outside to a concrete patio, another door to the yard equipment room, and a double-door closet for painting supplies.

September 29, 2011
Mike and Louise organized the remaining cartons of things to be unpacked. Here's a photo of the shop with most of the "stuff" put away. More white wall cabinets are out of sight to the left. We bought and assembled base cabinets, and placed them beneath the pegboard.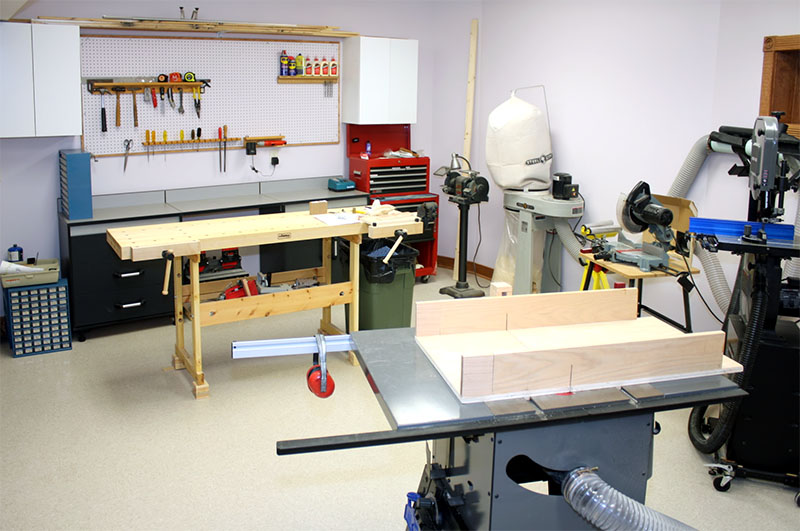 We installed two three-drawer base cabinets, a wall cabinet, and a couple of shelves in the machine shop, then Mike set up the lathe and milling machine, and put away the many accessories that go along with them.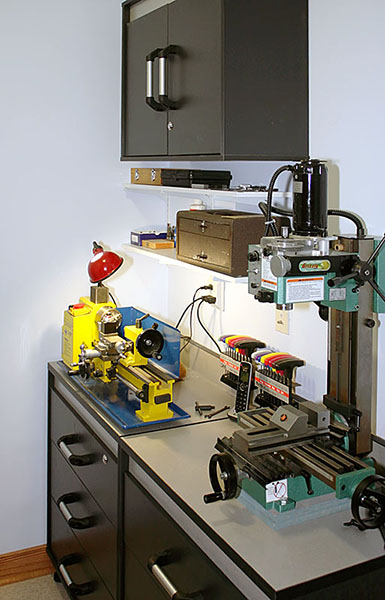 March 2, 2016
Mike made a 3'-long drawer for the workbench to hold extra table saw blades and various shop accessorits. He used the 28" drawer slides left over from the walnut desk we made for his office.
The drawer holds items that were scattered elsewhere in the shop, including "dogs" to hold workpieces clamped in the vises, "cookies" that elevate workpieces above the bench top for sanding or painting, and various accessories for the table saw.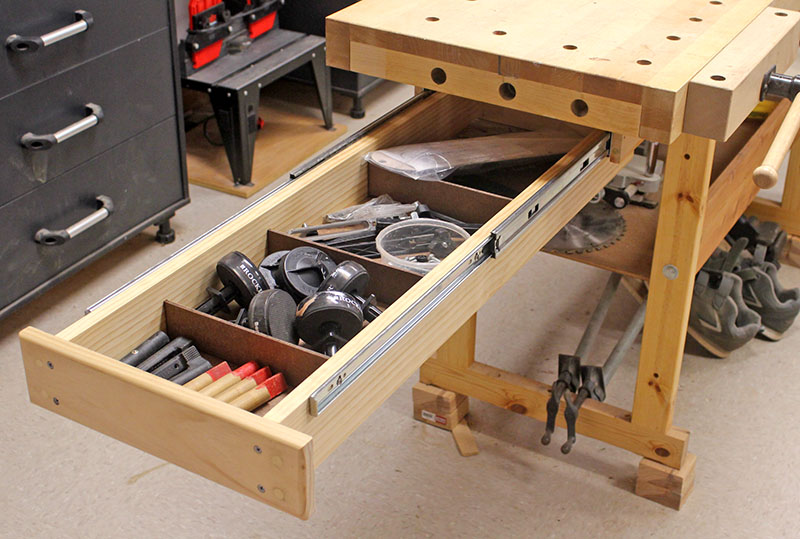 July 31, 2016
After five years of leaning boards against the shop walls, we decided a lumber rack was in order. Mike designed a narrow A-frame with three 15"-wide bays on each side. The rack is tall enough to store 8' plywood panels inside, resting on steel angle channels that clear the floor by ½"
The lumber rack rolls on 2" casters, and clears the ceiling light fixtures by about 1½".
---
Updated November 14, 2017