Update: Insulation
October 21, 2010
Workers began spraying foam insulation onto the roof and exterior walls.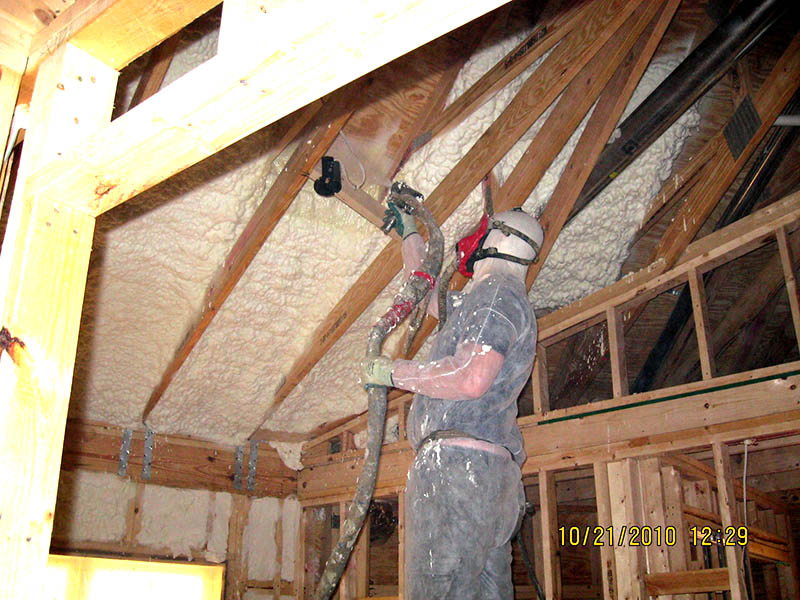 Here a worker trims the foam flush with the wall studs to ensure a completely-filled bay. The less-desirable alternative would have been to stop foaming when the peaks reached the stud edges, leaving large cavities with no foam.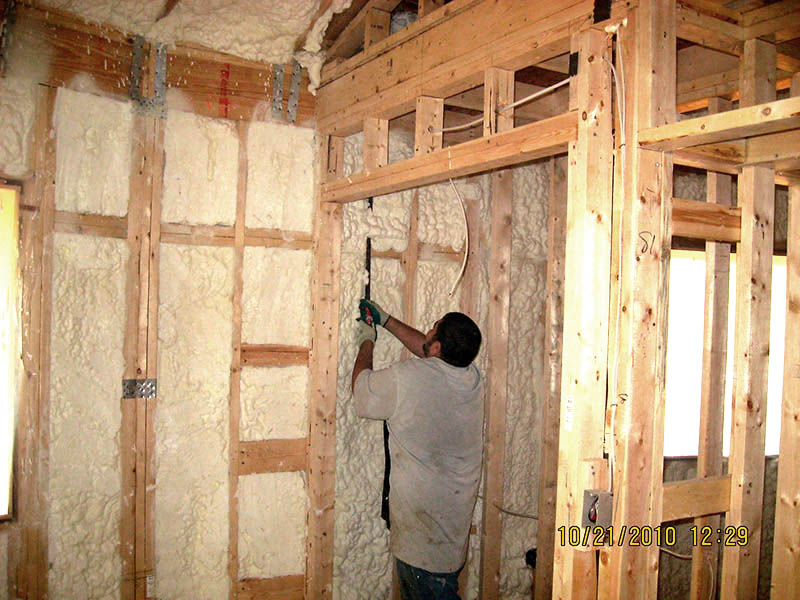 October 23, 2010
Insulation is complete. These photos show the foam insulation on the underside of the roof and on the living room exterior walls.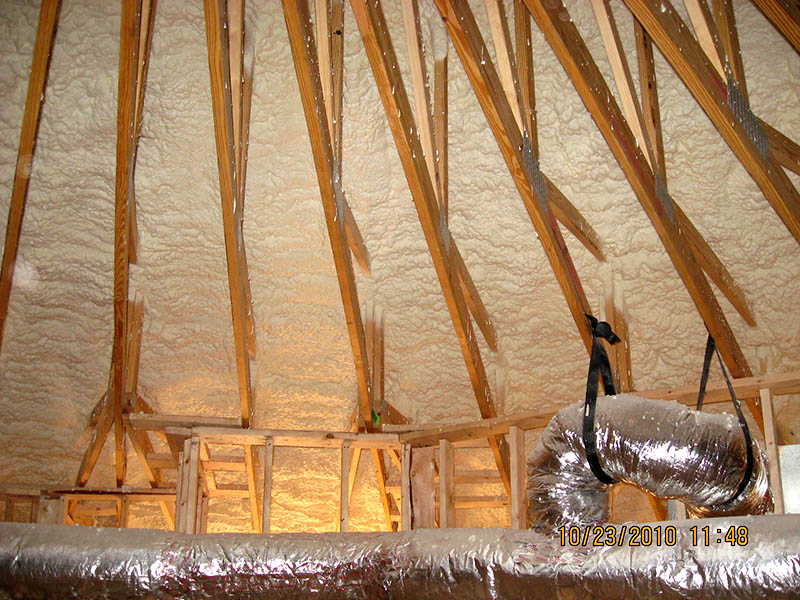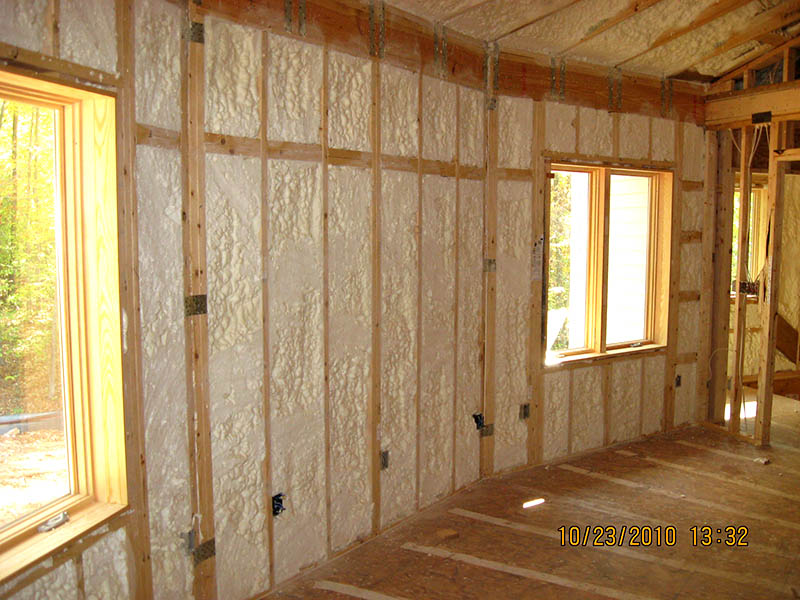 December 4, 2010
Here's an encouraging photo. Inside house the temperature was 69°F and outside it was 25°. The frost on the roof is a testament to the excellent job the sprayed-foam insulation is doing. The frost-free area to the left faces the sun, so that frost was melted by the time this photo was shot.
"Printing" reveals the locations of roof trusses and their lower R-value. Heat loss also is evident around the solar tubes, but these will be foamed in the near future.
---
Updated November 14, 2017