Update: HVAC
October 16, 2010
HVAC ductwork is nearly complete. The geothermal ground loop will be buried in a week or two, and the compressor and air handler unit will be installed in the mechanical room shortly after that. Here's a shot of the ductwork in the hobby room ceiling.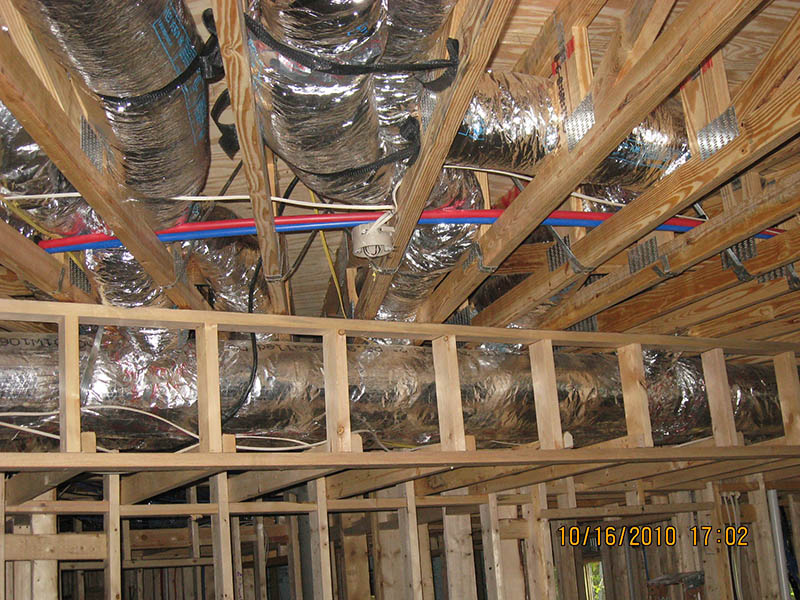 November 15, 2010
The geothermal HVAC unit will be installed in the basement mechanical room in two days. In the meantime, Dennis is digging the trenches for the ground loop piping. We need two 300' loops. Two loops will be stacked in each trench.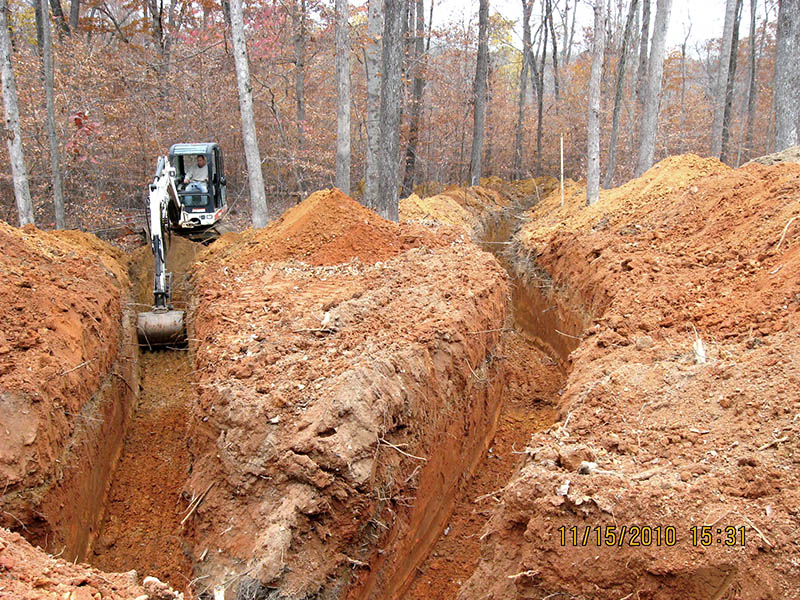 November 19, 2010
Yesterday and today the HVAC contractor installed the WaterFurnace geothermal heat pump in the basement mechanical room.
Meanwhile, another contractor installed the ground loop piping in the trenches Dennis dug.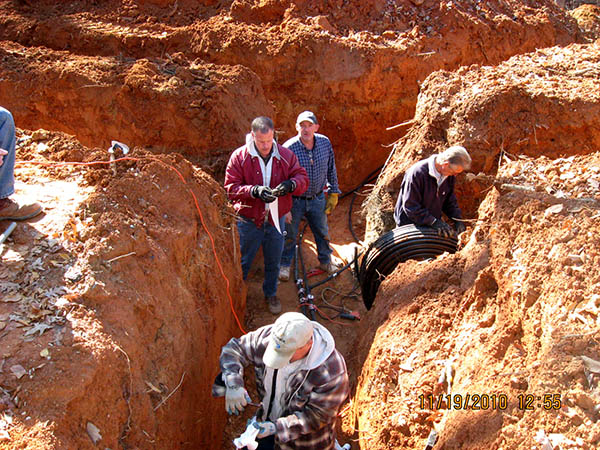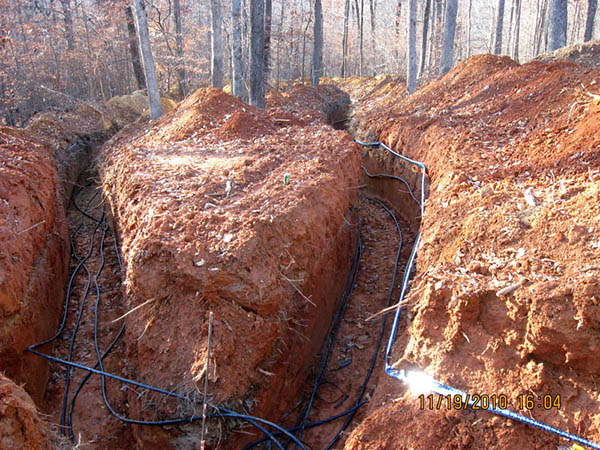 November 27, 2010
Earlier in the week the geothermal contractor installed pumps for the ground loop and plumbed the loop piping to the geothermal heat pump.
December 3, 2010
The geothermal HVAC system is operational. It was successfully test-fired and left running in the heat mode. We're pumping heat from the earth into the house. This single unit contains the air handler and the compressor – there is no outdoor unit.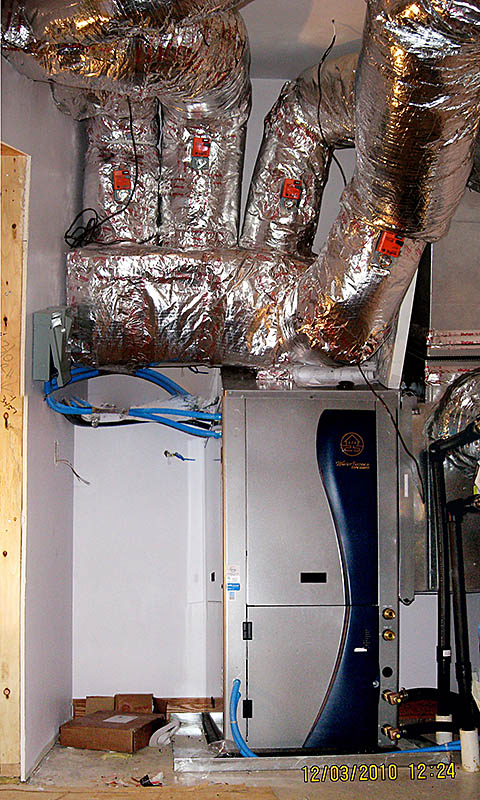 ---
Updated November 14, 2017