Update: Flooring
December 27, 2010
The hardwood flooring was delivered, and the carpenters and flooring salesman carried the 76 heavy cartons into the house. We're using lyptus on the main floor and engineered hardwood in the basement.
January 7, 2011
Installers laid and grouted tile in the kitchen (top photo), bathrooms, and laundry room over the past three days. Today, another installer began laying engineered lyptus wood planks in the basement family room (second photo) and hallway.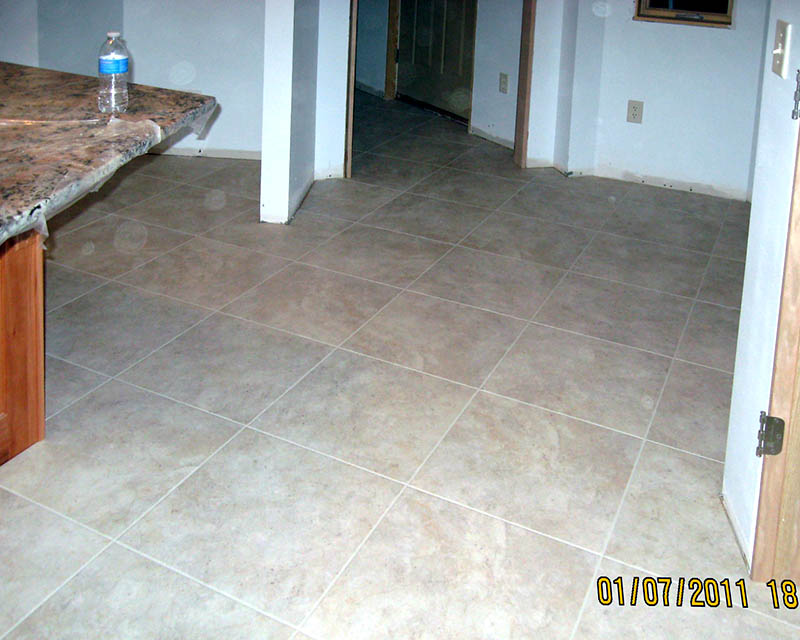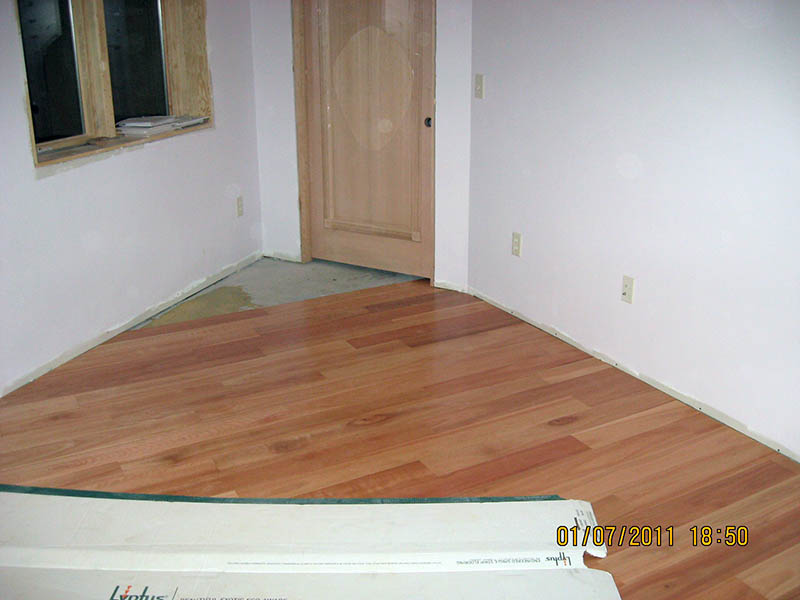 January 9, 2011
Louise spent much of the day cleaning up debris left by subcontractors so she can touch-up damaged paint before the flooring installers arrive on Monday to lay the upstairs hardwood.
January 10, 2011
Installers laid the lyptus planks on the main floor.
They began with the hall, which they also later used as a workshop to cut the planks to the correct angles for perimeter rooms.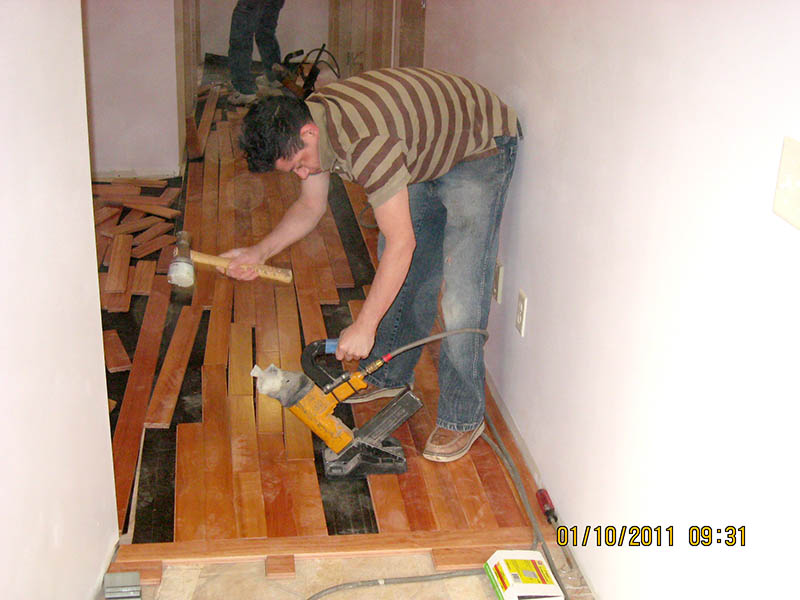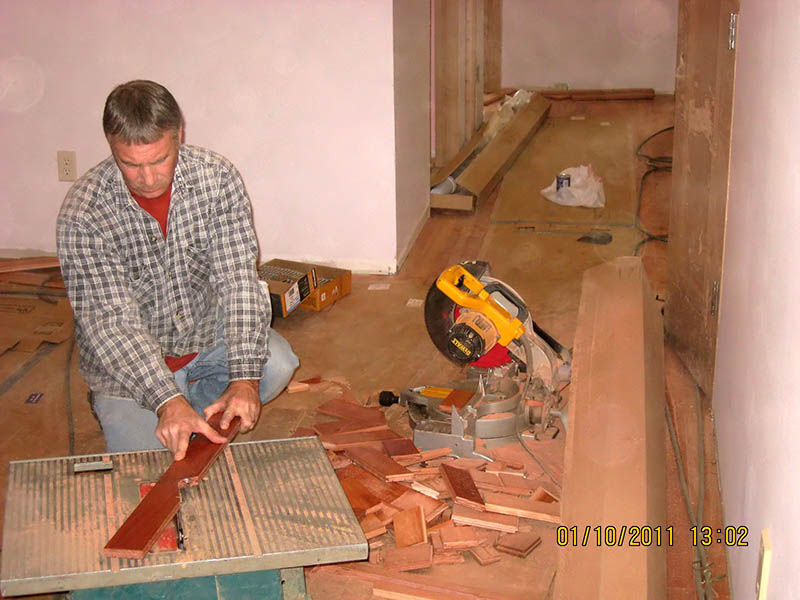 The library looked like this by early afternoon. It's hard to believe just two days ago we removed from this room the sawhorses and tools we used to build the bookcases!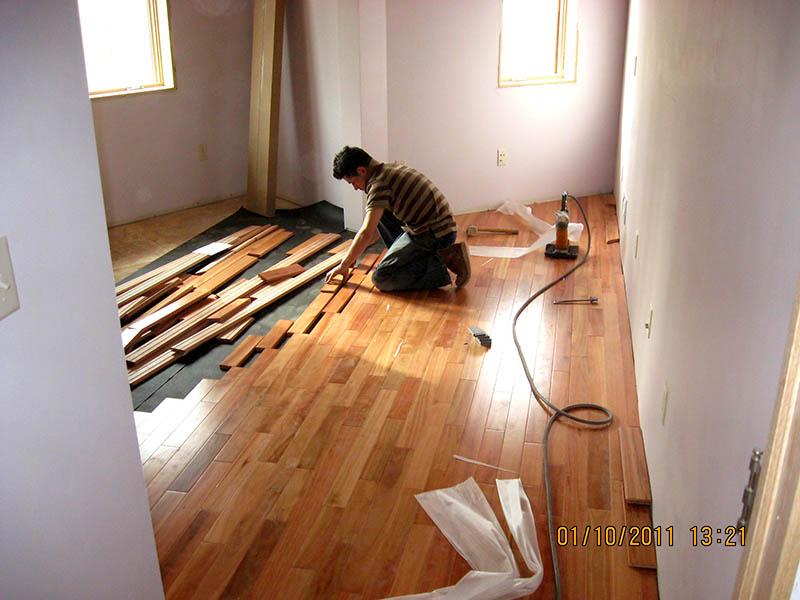 And mike's office was complete.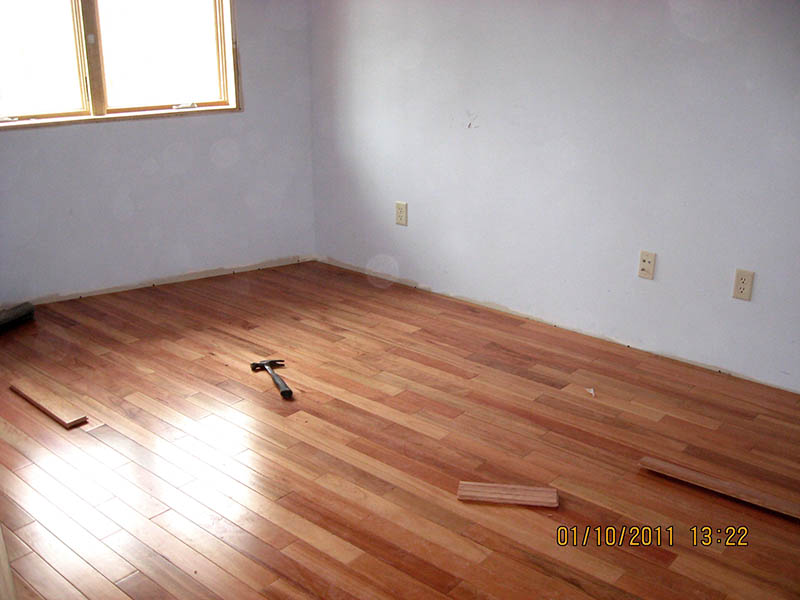 January 11, 2011
Tony the installer finished laying the lyptus flooring in the basement bedroom.
April 19, 2011
Installers laid carpeting in the hobby room.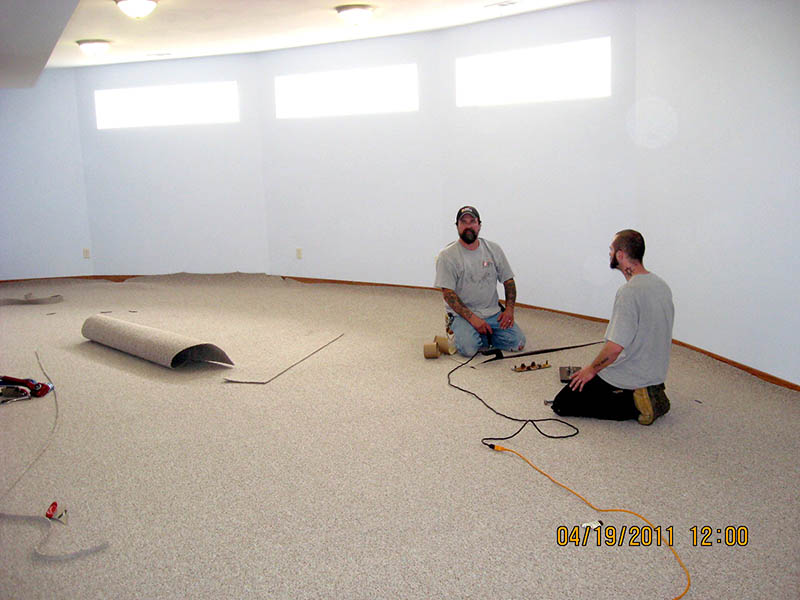 ---
Updated November 14, 2017