Update: Drywall
October 26, 2010
Drywall is now being installed. These photos show the hobby room ceiling after less than an hour's work by half the crew.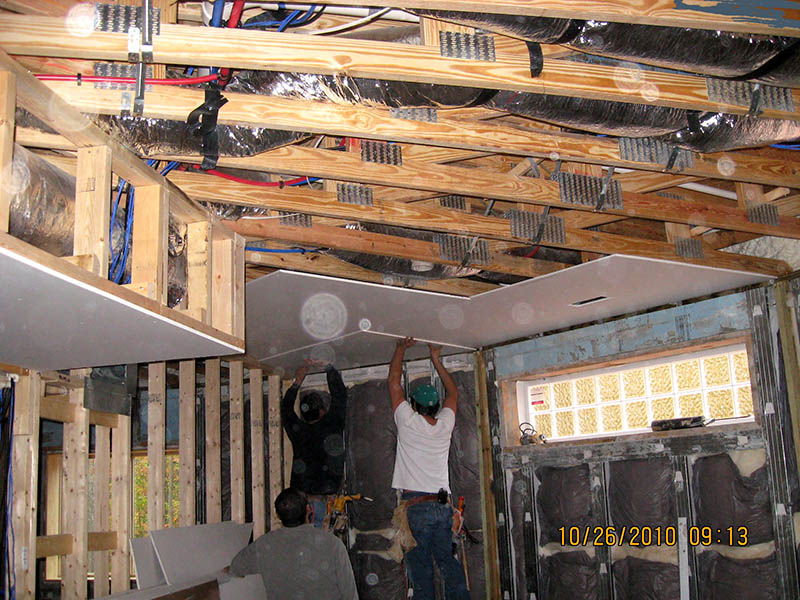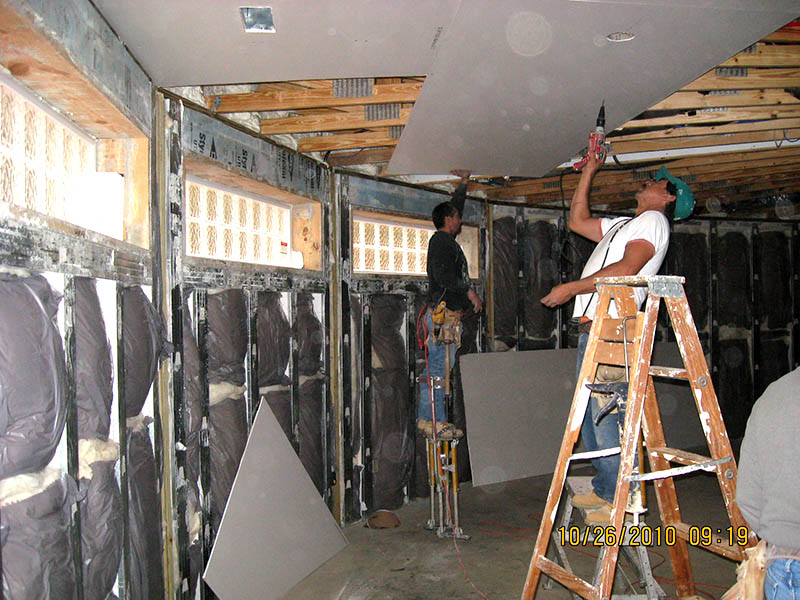 October 28, 2010
Most of the drywall is up. Joint taping starts next week. Here's a partial view of the basement family room. We'll build oak bookcases into the large open area on the far wall.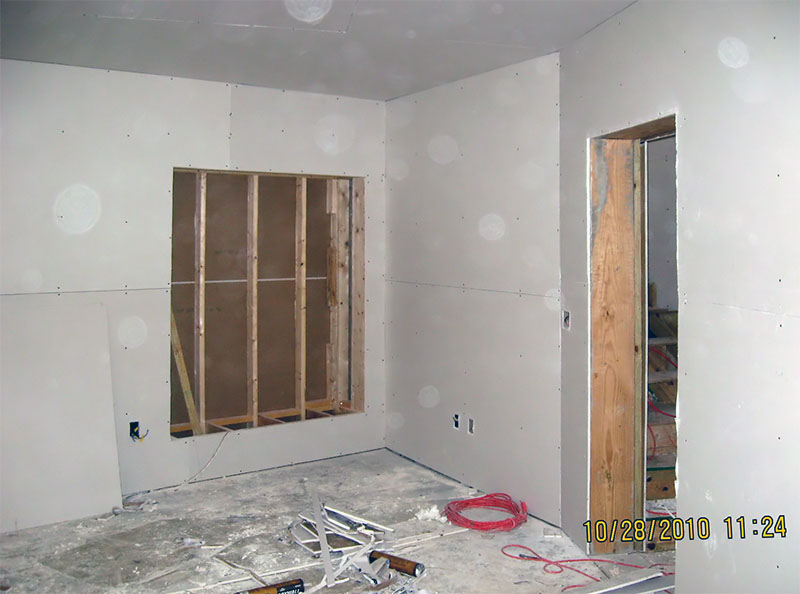 This is a view of the workshop. The gray door leads to the yard equipment room. The dark doorway opens into the mechanical room where the HVAC unit, water pressure tank, and water heater will be located.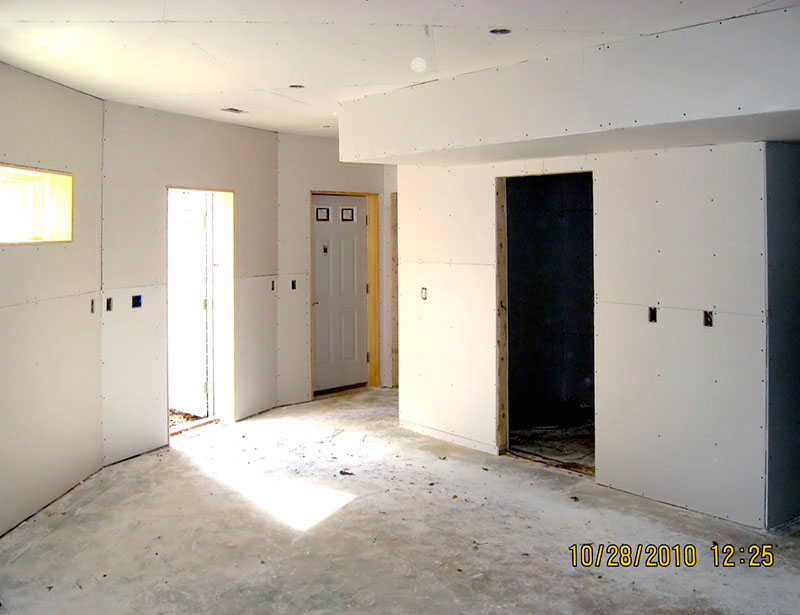 Here is today's view of the hobby room which was started just two days ago (two photos at top of page).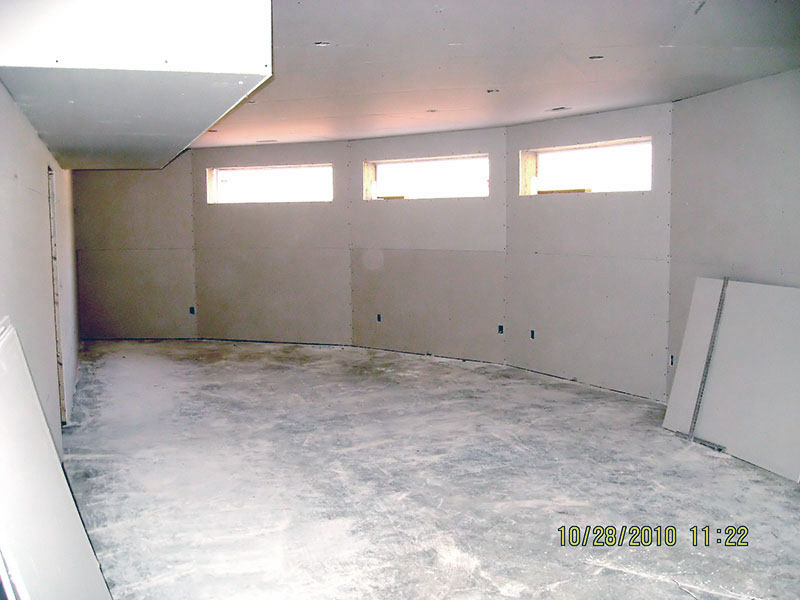 November 5, 2010
Drywall joint taping and mudding is nearly finished. The humidity inside the house is quite high, and the contractor has a dehumidifier and a kerosene heater running to speed drying.
November 15, 2010
The basement floor has a layer of ground-in drywall dust (see this photo and this one). We rented a floor scrubber and wet-scrubbed the floors, then squeeged, vacuumed, and mopped up the water. After two days, only the basement bedroom remains – a one-hour job.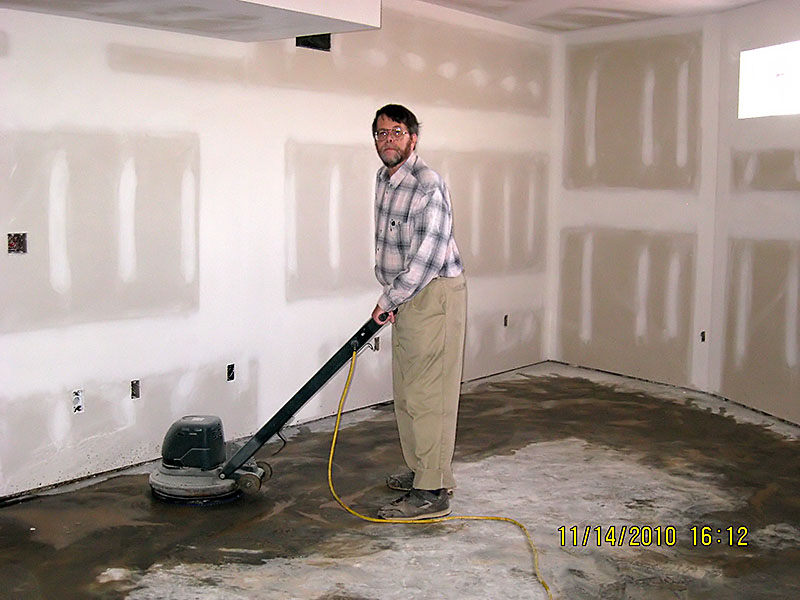 ---
Updated November 14, 2017